Our Brewery
Our 3,500-square-foot brewery in the basement of the historic Herald Building in downtown Bellingham features our very own canning line plus a 500-gallon commercial brew kettle, several conditioning tanks and dozens of fermentation vessels.
All of this state-of-the-art equipment is modeled after a traditional commercial microbrewery system that has been adapted for brewing kombucha. Check out the photos below for a virtual tour of our brewery!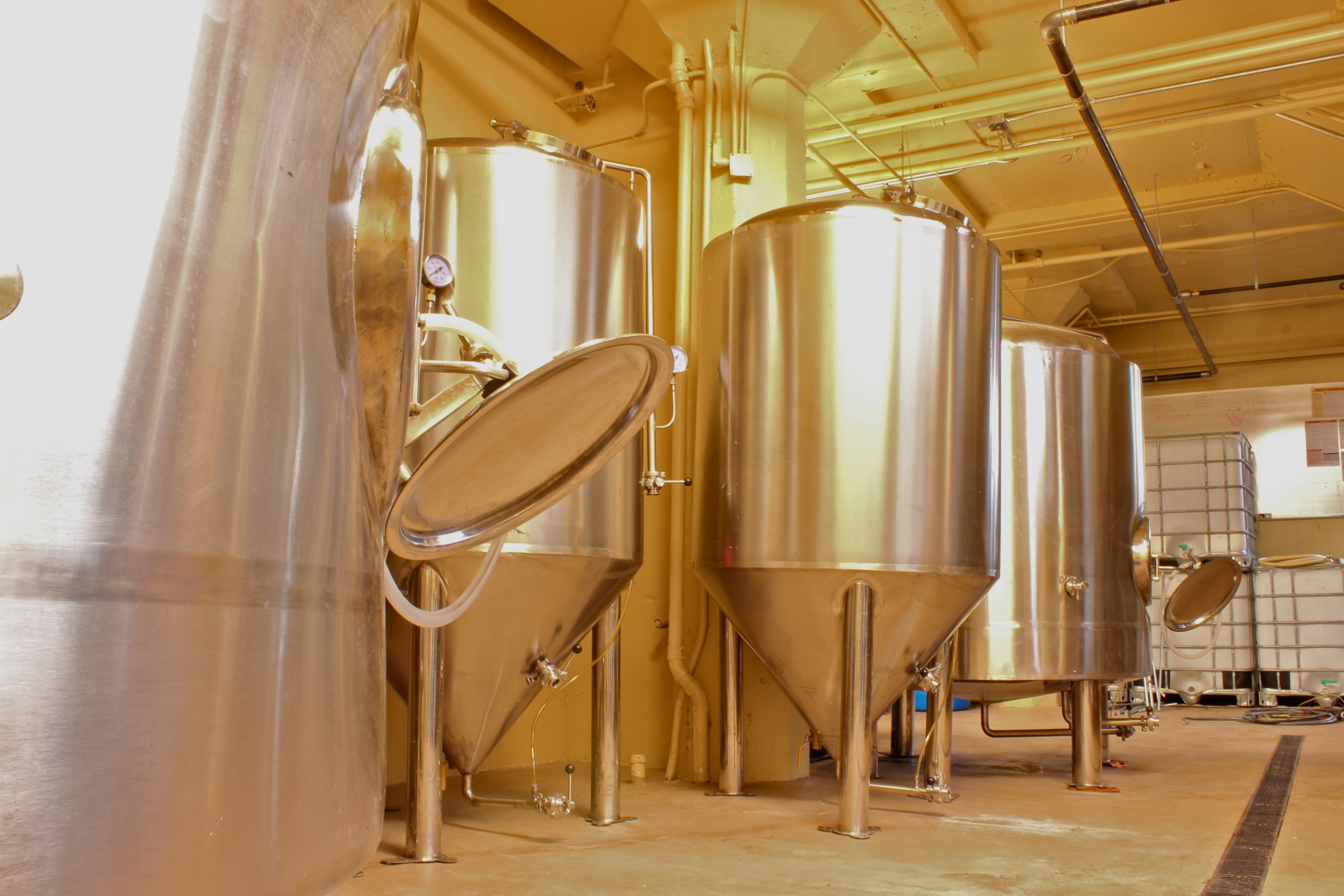 We were the first kombucha brewery to package our products in 16oz aluminum cans. These cans are recyclable, lightweight, and space efficient for packing and distribution. They are also a safer option than glass, which easily breaks and can become a hazard. The cans are manufactured in the U.S., which keeps our dollars in the local economy. We believe cans are the best single serving package option on the market.
Our facility is designed for simplicity and efficiency. Our power is 100% offset by renewable energy through Puget Sound Energy, and the brewing system is fired by clean burning natural gas. The only waste from our production process is spent organic tea, which makes great compost!
We do all this while producing the healthiest, best-tasting kombucha around!
Kombucha Town | 210 E. Chestnut St | Bellingham, WA 98225 | (360) 746-6558 | info@kombuchatown.com
All Rights Reserved